Sheila. Lela. Jocelyn. Abbi. 
These are the women behind the Murdered and Missing Indigenous Women epidemic in Wyoming and beyond. 
Meet them.
See them.
Say their names. 
They are "Who She Is".
Co-Director & Co-Producers: Jordan Dresser & Sophie Barksdale
Art Director: Jonathan Thunder
Executive Producer: Geoff O'Gara
Impact Producer: Rose Steller Burke
Release Date: Fall 2022
This film was made possible by funding from the Wyoming Division of Victim Services on behalf of the Missing & Murdered Indigenous Persons Task Force 2022-23 WYOMING SCREENING TOUR
The Who She Is Wyoming Screening Tour will take place from September 2022 through Spring 2023 and include stops around Wyoming to bring the film, issues and ideas for action around MMIW/P to audiences around the state. The Tour was made possible thanks to generous grants from
Saturday, Sept. 10 - WIND RIVER SPECIAL SCREENING
Wednesday Sept. 21 - SHERIDAN SPECIAL SCREENINGS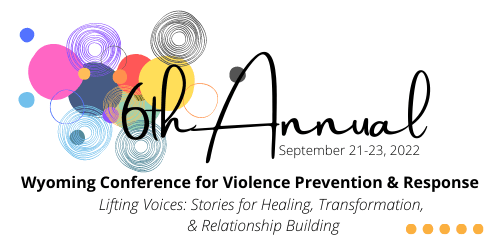 WYOMING CONFERENCE FOR VIOLENCE & PREVENTION RESPONSE 
Wyoming Coalition Against Domestic Violence and Sexual Assault hosts this important conference. Join Who She Is filmmaker, Sophie Barksdale, with key voices from the MMIW/P advocate community.
Conference Location: Sheridan Ramada Plaza Conference Center
Time: 2:30 & 3:15pm conference sessions 
Free to register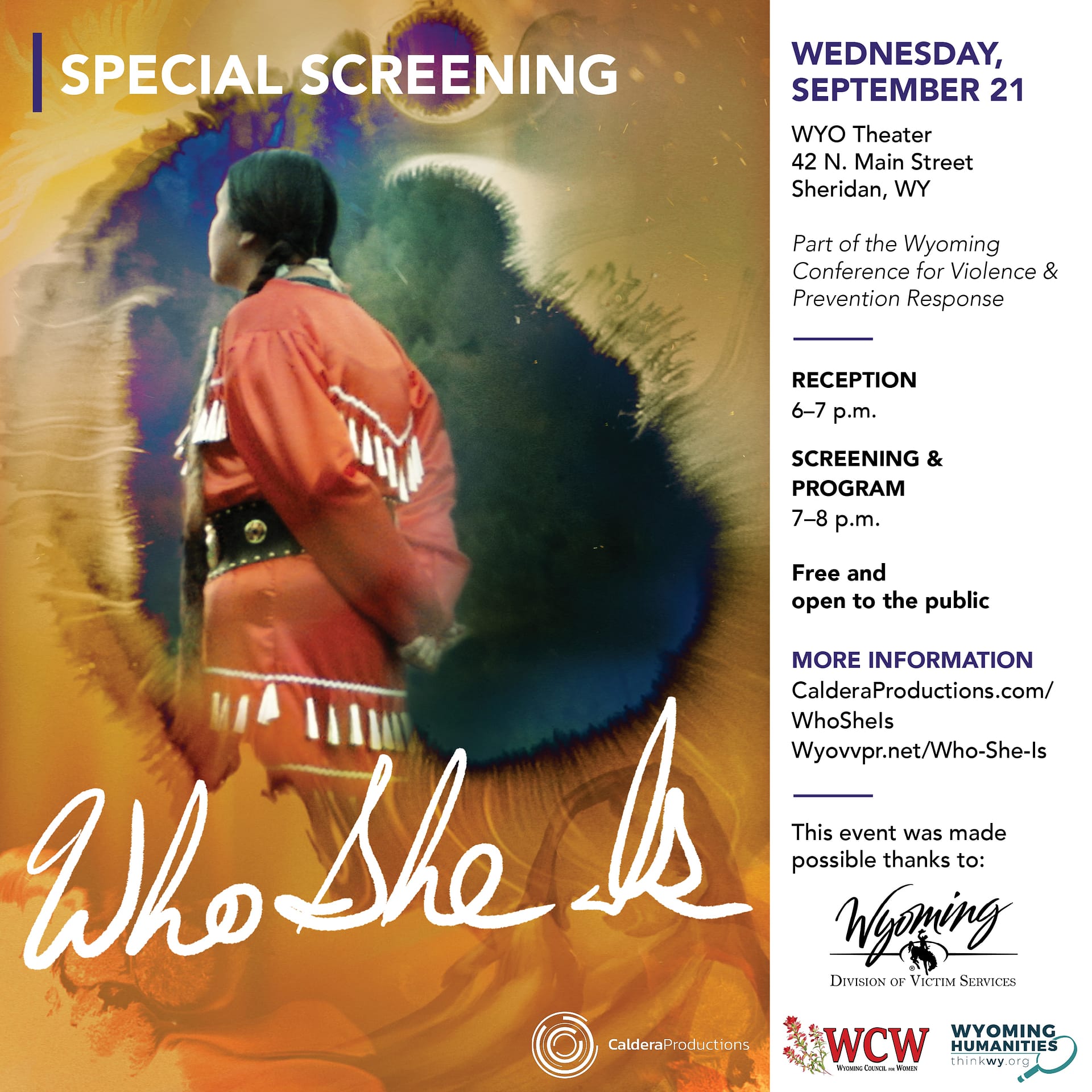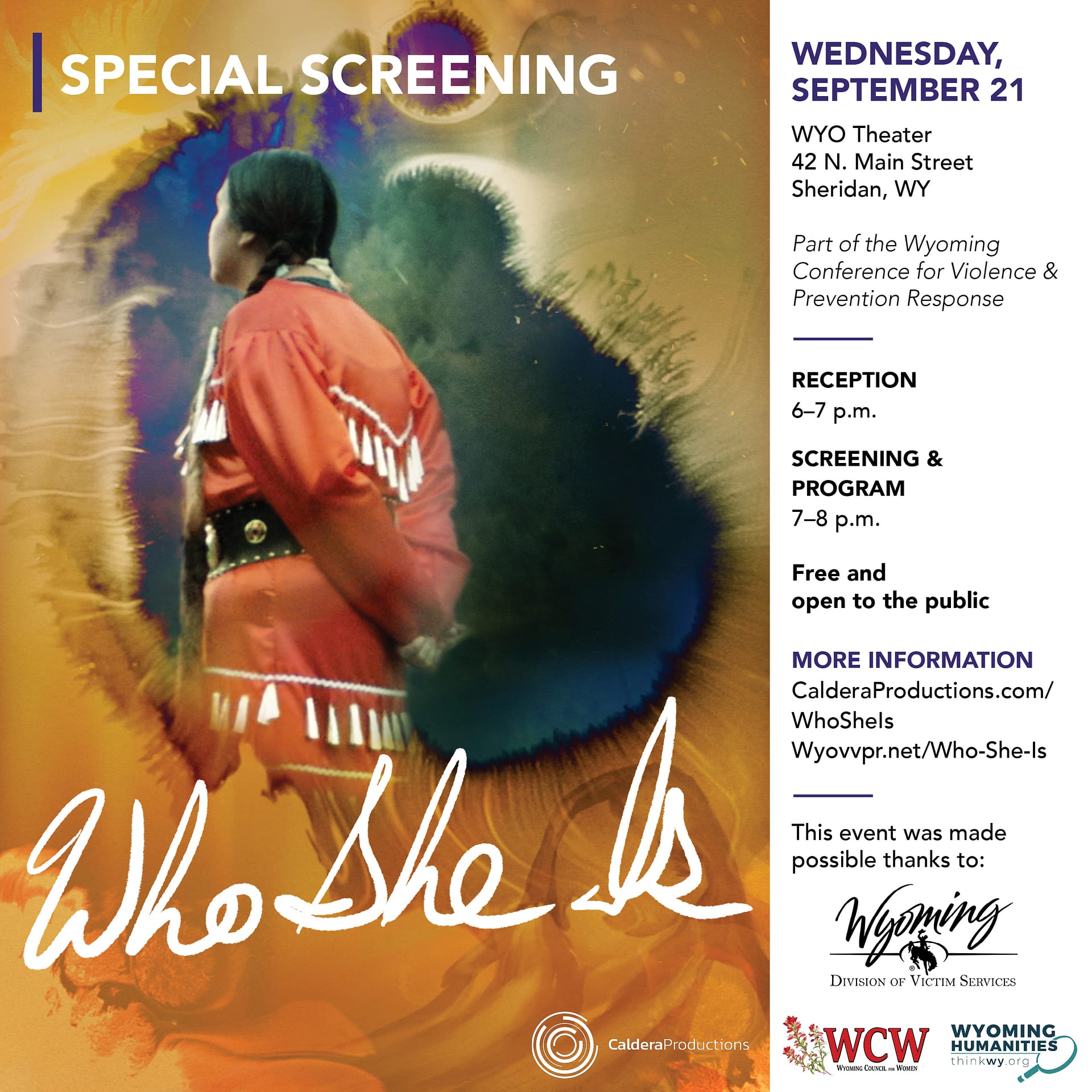 Wednesday Oct 5th -- CHEYENNE PARTNER SCREENING
Saturday Oct. 8 - WORLAND INDIGENOUS PEOPLES DAY SCREENING
Tuesday Oct. 18th - VIRTUAL SCREENING EVENT
Tuesday Dec. 6th - RIVERTON SCREENING
Friday Dec. 9th - LANDER SCREENING
Wednesday Jan. 25 - JACKSON SCREENING
Thursday Feb 2nd - ROCK SPRINGS SCREENING